This is a selection of restaurants and cafes in Riga with a completely different price range from very affordable to high.
Usually when you're a tourist you have a very short period of time to get to know the city and can't choose the restaurant properly. So this list will definitely help you with that in Riga.
---
Also check the links to see all selections of restaurants and coffe places in Riga and Jurmala:
Since I love Japanese food this is my absolutely favorite restaurant in Riga. Having traveled to Japan, I was sure that nowhere else I would not eat so tasty sushi. But here it happened! This is the best ramen house in Riga. I especially recommend taking salmon poke and tuna for a snack. Tables must be booked in advance.
Address: Antonijas iela 12
2. Rosemarine
Address: Blaumaņa iela 28
The restaurant is located in a beautiful Art Nouveau building. The interior takes visitors to a quiet French village. You can have a delicious dinner here (we really liked the steaks), but I especially love the breakfast menu. It's fantastic (from semolina to croissant with salmon, poached egg and wakame salad).
3. Unagi Inu
Another trendy place in Riga's gastro-quarter. Japanese bistro with original dishes. Here, you seem to fall into the pages of a popular Japanese manga. There are even game machines here. Sushi and other dishes (we liked bao and temaki) are excellent. And, if you ever wanted to try mochi, here they are the most delicious in Riga.
Address: Jeruzalemes iela 10
4. Hereford
Address: Krišjāņa Barona iela 45/47
Website link
Here they cook the most delicious steaks in Riga. And also a great Caesar salad and tartare. Moreover, this is not a restaurant, but a butcher's shop where you can buy juicy meat from Latvia and Argentina, as well as canned food, pies and various snacks. 2 years ago, bar counters were installed in the shop, behind which they now receive visitors. The place is very soulful. Highly recommended!
A real trattoria in the best Italian tradition. Warm atmosphere, oven pizza and homemade pasta. There are many Italian restaurants in Riga, but for me, Da Sergio is the best.
Address: Matisa iela 11
6. Shōyu
The best ramen place in Riga.
Adress: Ausekļa iela 20
A cozy courtyard, fenced off by trees from a noisy road, along with lights and wicker chairs, takes you to a stylish dacha in the village from Chekhov's stories. The food is also very tasty.
Address: Mūkusalas iela 44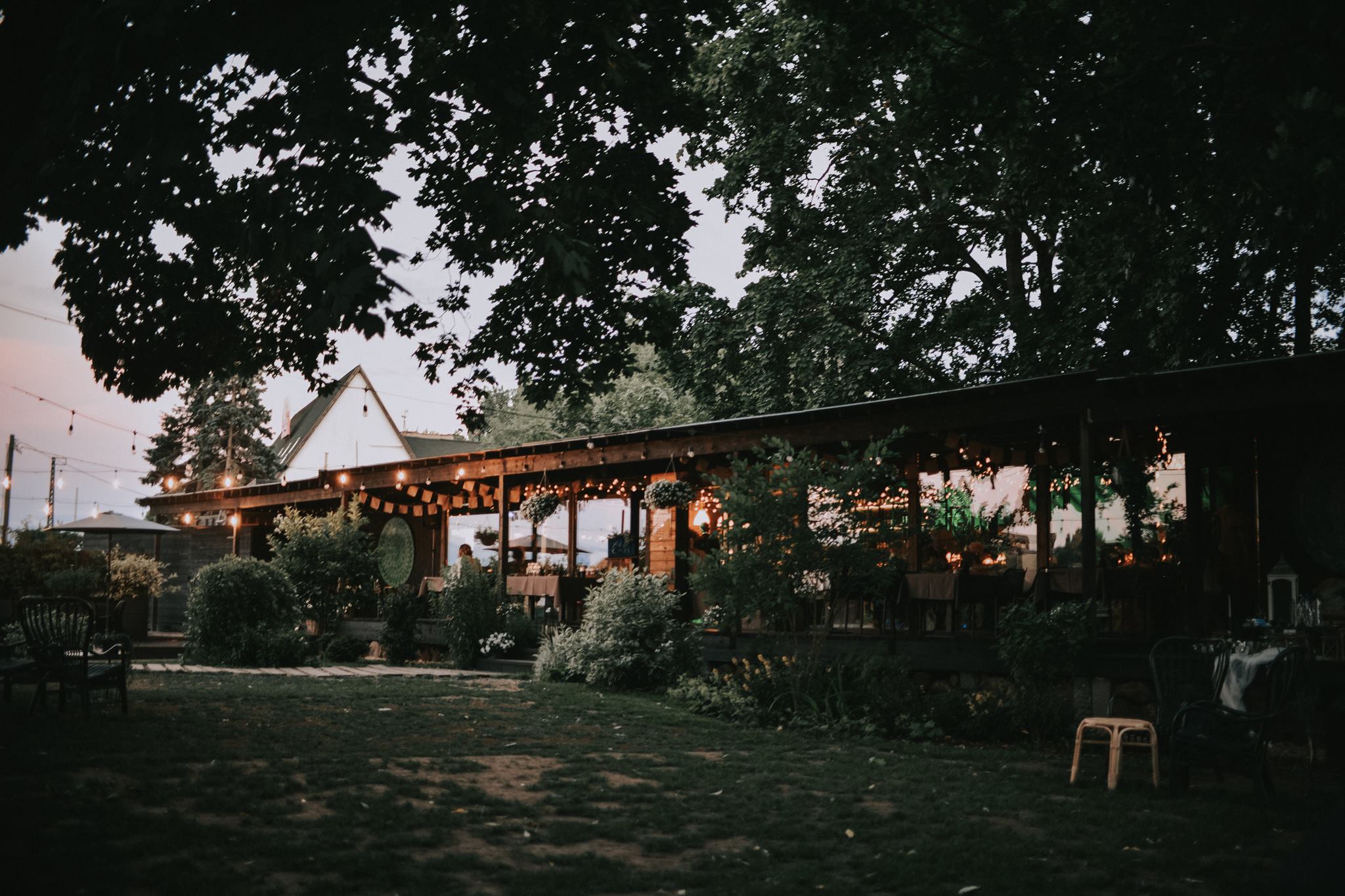 Great place for lunches. Simple and tasty dishes are served here. The portion is placed in a box with certain proportions. Be sure to try the mashed meat and homemade Snickers. This is Love.
Address: Blaumana iela 9
The main advantage of this restaurant is the location. It is located right in the park. In summer, tables are places next to the fountain, surrounded by flower beds and alleys. And in winter you can sit in a cozy armchair by the window and admire the panoramic view of the snowfall through the panoramic windows.
Location: A.Čaka iela 100
10. Foodbox
Best kebabs in Riga.
Address: Antonijas iela 6A
If you are in old Riga and want to eat tasty and satisfying food (but not in Lido), then WOK is a great option. Large portions and really delicious. You can take one wok for two.
Address: Aspazijas bulvāris 30
12. Mr. Fox
Address: Dzirnavu iela 34a
Working time: Monday-Thursday 9:00-16:00. Friday 9:00-18:00.
Hipster place with trendy healthy breakfasts and food: smoothies, avocado toast, green waffles, poke and bowls. I love buddha-bowl here and often order it for lunch.
It is very important for tourists to taste national cuisine. For me Valtera, this is the best place to get acquainted with modern Latvian cuisine. The menu contains only seasonal products and only from Latvian village farms. There is a lot of wood and light in the interior, which is often found in the design of Latvian manor houses.
Address: Miesnieku iela 8
If you are walking around Old Riga and thinking where to dine, then go to Black Garlic. It's good even during rush hour. All tables are very private. The food is delicious. The staff is good.
Address: Smilšu iela 2
One of the best views of the city. Especially recommended during summer when an open-air terrace is functioning. In the restaurant is a very good lunch menu. You can eat very good plates for 4-5 euros including a drink.
Address: Dzirnavu iela 67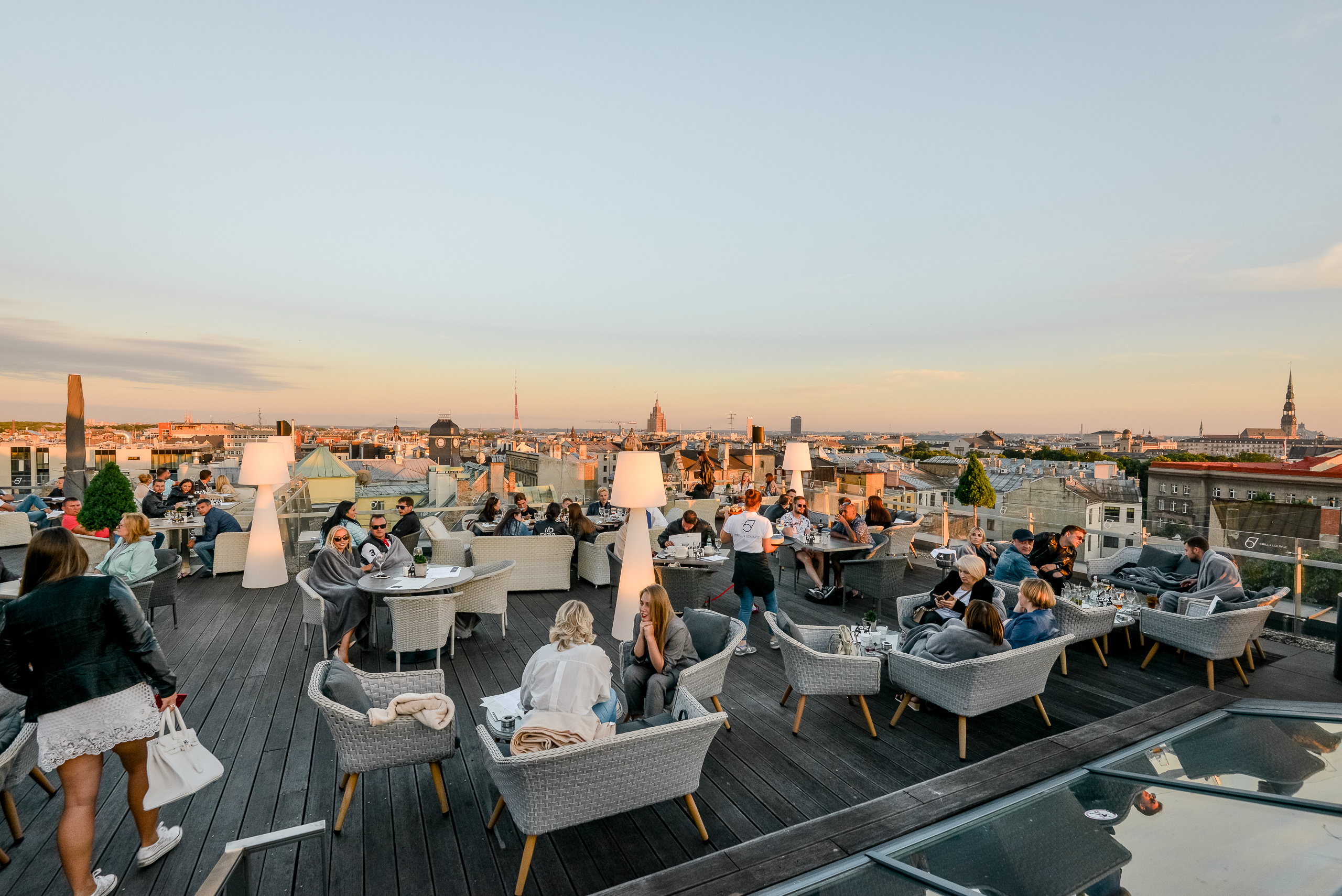 16. Street Pizza
Here they cook the best pizza in Riga. This pizzeria even enters the top-50 pizza places in Europe.
Adress: Meža iela 4a
Follow the link to check the restaurant's website
17. Brucciato
I would say it's the best restaurant in Riga in this price category. The food is awesome and portions are normal. Totally recommended to order PAvlova for dessert.
Adress: Kaklu iela 11B
Follow the link to check the restaurant's website
---
Read also: Best places to visit in Riga
---
Don't forget to subscribe to my instagram @july_choo! I write about unique locations, movies travelling, restaurants, and so on.