This is a list of places that come to my mind first when I need a tasty and quick lunch in Riga.
---
All posts with restaurants are constantly updated. If you can recommend me a place, DM me in instagram!
---
Also check the links to see all selections of restaurants and coffe places in Riga and Jurmala:
1. Mr. Fox
Address: Dzirnavu iela 34a
Working time: Monday-Thursday 9:00-16:00. Friday 9:00-18:00.
Hipster place with trendy healthy breakfasts and food: smoothies, avocado toast, green waffles, poke and bowls. I love buddha-bowl here and often order it for lunch.
2. Mr. Bunny
Dogs and kids friendly place. The menu includes healthy breakfasts and lunches: bowls, salads and a large selection of coffee with vegetable milk.
Adress: Baznīcas iela 18A
Follow the link to check the website.
One of the best views of the city. Especially recommended during summer when an open-air terrace is functioning. In the restaurant is a very good lunch menu. You can eat very good plates for 4-5 euros including a drink.
Address: Dzirnavu iela 67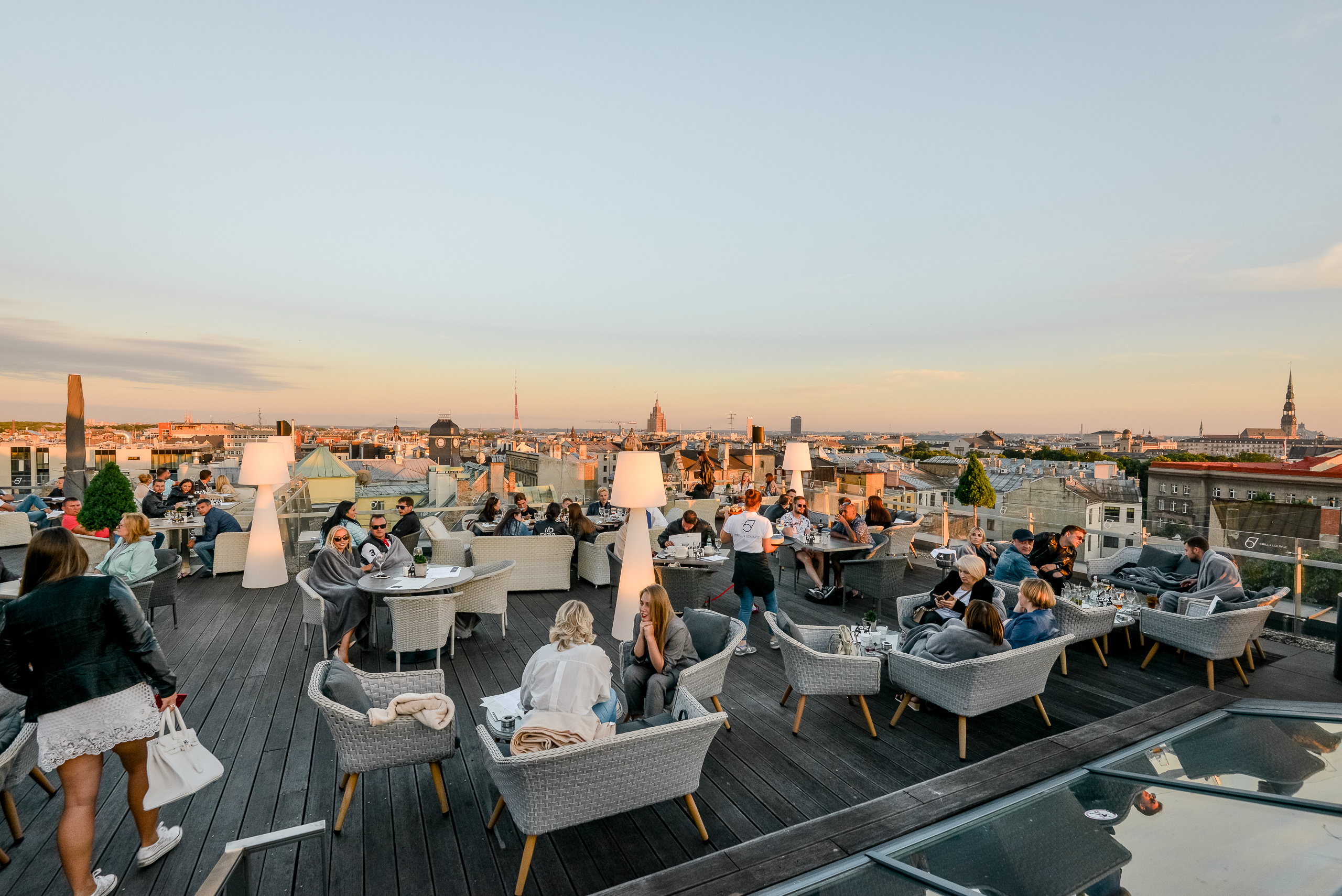 If you are in old Riga and want to eat tasty and satisfying food (but not in Lido), then WOK is a great option. Large portions and really delicious. You can take one wok for two.
Address: Aspazijas bulvāris 30
Great place for lunches. Simple and tasty dishes are served here. The portion is placed in a box with certain proportions. Be sure to try the mashed meat and homemade Snickers. This is Love.
Address: Blaumana iela 9
6. Chat
Stylish canteen on the last floor of Stockmann and Akropol. They have a big variety of ready to eat meals + you can ask to cook you pasta or Wok.
Adress: 13. janvāra iela 8
7. Monica Centrum Hotels
Luxurious lunches for 8 euros.
Adress: Elizabetes iela 21
8. Canteen at Olympic center
Home meals for a cheap prize.
Adress: Grostonas iela 6B
9. Lage
We often buy ready-made food here if we are too lazy to cook at home. Also perfect for a quick lunch. They have everything from meatballs to sushi. Lage is available at any mall and Origo Railway Station.
---
Don't forget to subscribe to my instagram @july_choo! I write about unique locations, movies travelling, restaurants, and so on.